NEWS
LA Metro, CA
To combat the congestion and stop non-commuters getting a parking free ride, Metro has brought in international specialists Global Parking Solutions (GPS) – whose US base is in Philadelphia – to create a solution to weed out the interlopers. Read more
San Antonio, TX
Private equity firm GrayStreet Partners purchased parking pay stations  from Global Parking Solutions to replace aging equipment and enable more efficient management of their parking assets.
Borough of Downingtown, PA
Downingtown Borough Council is purchasing parking machines from Global Parking Solutions to help with parking enforcement.
City of Mukilteo, WA
City of Mukilteo selects the Global Parking Solutions METRO pay station to introduce paid parking in downtown Mukilteo (Lighthouse Park).
Lauderdale-By-The-Sea, FL
Town of Lauderdale-By-The-Sea installs METRO pay stations to control paid parking along Commercial Boulevard as part of a major upgrade.
Borough of Collingswood, NJ
The Borough of Collingswood has replaced its fleet of multi-space meters with our latest Pay-By-Plate METRO MK5 pay stations offering coin, bill and online credit card payments.
City of Fort Lauderdale, FL
Following a competitive RFP and evaluation process—including a 30-day field evaluation, the City of Fort Lauderdale selected the METRO pay station to replace older parking pay stations and meters.
County of Los Angeles, CA
Department of Beaches and Harbors award Global Parking Solutions USA a five-year contract to supply and install METRO Pay and Display pay stations, offering payment options such as coin, bill and fast and secure on-line credit card payments. All pay stations are solar powered.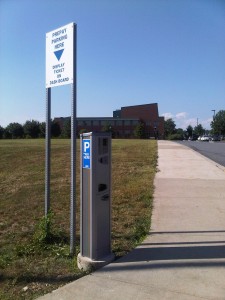 Penn State Harrisburg, Middletown, PA
UPDATE
University upgrades METRO Pay and Display meters to Pay by Plate operation, increasing efficiency and eliminating "piggybacking" of parking by others. The simple upgrade now requires a parking customer to enter their vehicle license plate during payment. Plate information is then printed on the pay and display receipt and cannot be used by another vehicle. Vehicle payment and plate information is also transmitted in real-time to the Ezicom back office system for remote monitoring and compliance checking.
Penn State University Harrisburg selects Global Parking Solutions to replace aging parking meters with new solar-powered METRO Pay and Display pay station meters. Meters communicate wirelessly to the Ezicom back office system allowing real-time monitoring of the meters.
Borough of Haddonfield, Haddonfield, NJ
Global Parking Solutions USA installs METRO Pay and Display and Pay by Space parking kiosks.
---
GLOBAL PARKING EXHIBITS METRO METER SYSTEM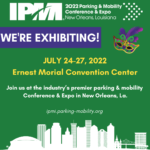 Global Parking Solutions is proud to exhibit the METROPOLIS parking pay station range of meters at the 2022 IPMI Conference and Expo in New Orleans, Louisiana (booth #: 209)
Available with a full complement of integrated payment options – including coin, bill and/or the fastest on-line credit card in the industry – the METROPOLIS pay station range is solar powered and customizable for pay and display, pay by plate or pay by space operation.
---
METRO ACCEPTS COIN AND BILL PAYMENTS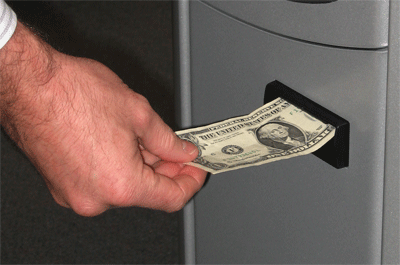 Most parking meters are designed with coin acceptance in mind. The METRO parking meter system incorporates a WETDECK Coin Mechanism to minimize sticking of wet coins. A Coin Escrow and Cancel Button also enables customers to cancel transactions. Coins and tokens may be programmed as required with foreign, counterfeits, slugs and badly damaged coins being rejected.
The METRO'S fully integrated bill acceptor is compactly and neatly located in the lower cash vault area keeping all cash secure and separate from the upper maintenance compartment. The bill canister is capable of holding up to 500 bills.
---
GLOBAL PARKING SOLUTIONS USA APPOINTS NEW DIRECTOR OF OPERATIONS
Global Parking Solutions USA is excited to announce the appointment of Philippe Swale to the key position of Director of Operations. With an extensive professional resume spanning 18-years in the parking and transit business, Philippe brings a unique combination of technical expertise, parking industry knowledge and customer service management to clients of Global Parking Solutions USA.
---
GOOD DESIGN AWARD INFORMATION
PARKING METER USABILITY STUDY 2008
METRO ACCEPTS COIN AND BILL PAYMENTS

Most parking meters are designed with coin acceptance in mind. The METRO parking meter system additionally incorporates bill acceptance…read more