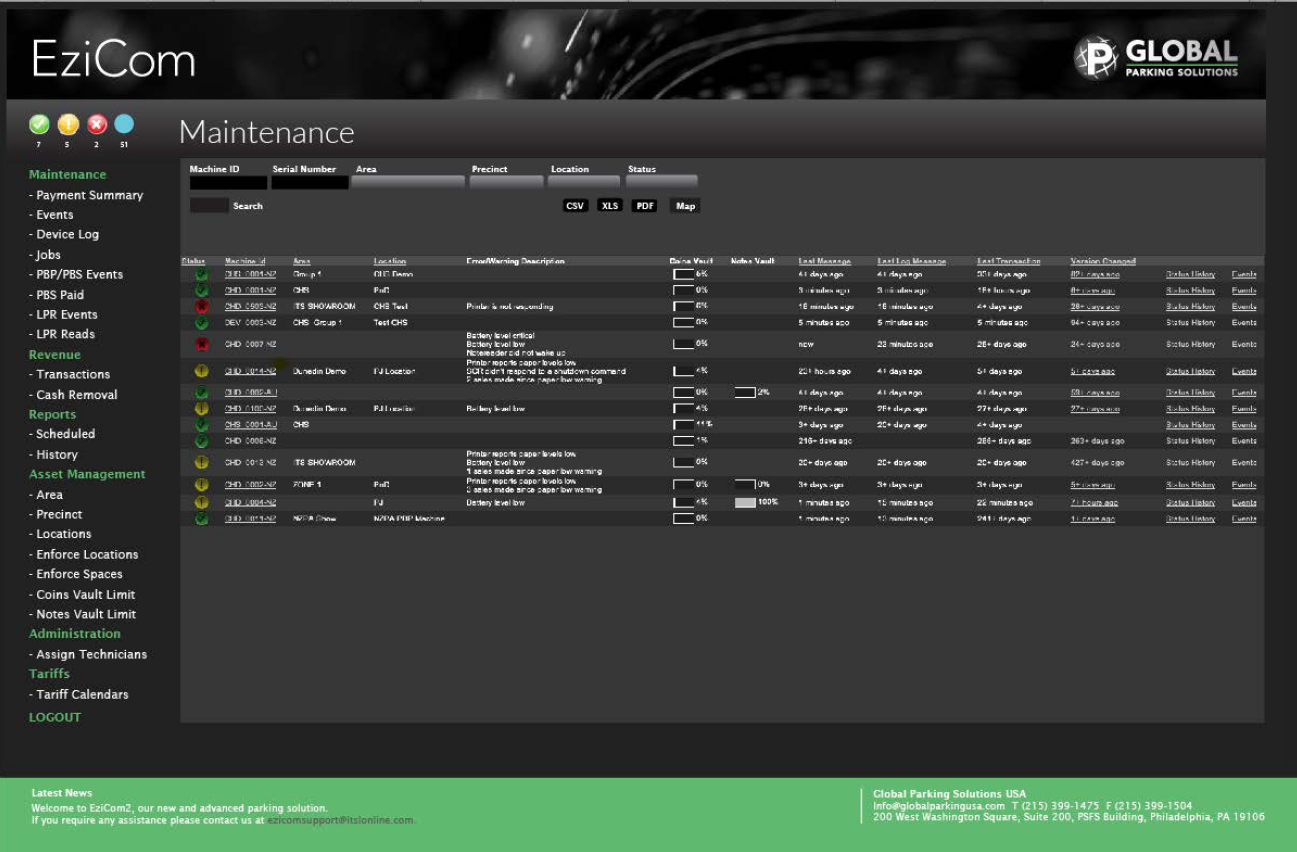 CENTRAL COMMUNICATIONS AND MANAGEMENT
EZiCom is a communications and management system (CMS) available for parking meter fleet management with remote monitoring in REAL TIME via a GSM 4G Modem fitted to METRO Parking Pay Stations.
Data is conveyed using a secure private network.
Text messages or email notifications automatically notify technicians of machines with errors or warnings.
Technicians can be assigned to individual meters or groups of meters.
Colored icons display the current status of all pay stations.
A variety of reports are available to satisfy even the most demanding operations and finance managers – Revenue, Audits, Cash Clearances, Maintenance or Asset Management information can be viewed easily from the simple to read screen layouts.