GLOBAL PARKING SOLUTIONS USA

GLOBAL PARKING SOLUTIONS USA, founded by Michael Kavur in 2009, was established to service and support parking sales and services dedicated exclusively to North America. Michael brings more than 25-years of globally-based professional experience in the specialized field of civil and traffic engineering in Australia, United Kingdom, Canada – and now his home, the U.S.A.
As a highly respected professional in the US parking community, Michael oversaw the large-scale deployments of pay and display and pay-by-space solutions totaling more than 10,000 parking pay stations in many North American cities, including: New York, Boston, Seattle, Washington, Philadelphia, Toronto, Miami, Miami Beach, Fort Lauderdale, Hollywood, New Orleans, Denver, Chicago and Long Beach.
---
SOLUTION PARTNERS
GLOBAL INTEGRATED SOLUTIONS LIMITED (GISL)

GLOBAL INTEGRATED SOLUTIONS LIMITED (GISL) is a leading manufacturer and supplier of innovative products and systems for the parking, self service ticketing and payment, vending and cash handling industries.
The product range is developed for the following main market sectors:
Parking Equipment, Ticket Machines & Payment Terminals
As a major supplier of parking meters and ticketing systems, GISL has a large installed base in Australasia and the South Pacific Region. The management and staff at GISL are also recognized for delivering a number of firsts to the Australasian parking market such as on-line credit card payment and TXT-a-Park™.


Cash Handling Equipment & Deposit Systems
From counting, sorting, and dispensing, to self service depositing and packaging, GISL offers reliable equipment suitable for all cash volumes, making cash handling easy.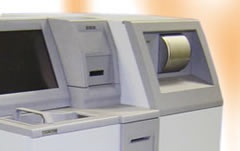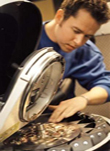 Vending Equipment & Access Control
GISL offers reliable technical support to the vending industry together with a range of integral components and finished products for change giving, ticketing, coin boxes and access control.

---
WINDCAVE INC.

Secure payment processing in unattended environments.
From vending machines to carparks and everywhere in between, Windcave provides a range of unattended payment solutions to fit your business model.
Mix and match our unattended payment solutions to build an integration that is right for you. Individual card readers, key pads, contactless card readers, and vending machine specific devices are available depending on your business needs.
The Secure Card Reader bundle allows your customers to pay anywhere and at any time without the assistance of kiosk staff. Using the SCR bundle, you can accept multiple card types, process contactless payments, and ensure cardholder data is safe. Water proof, dust proof and tamper resistant, the SCR bundle is both reliable and durable while still being user friendly and easy to operate.
With over 30,000 unattended payment devices worldwide, Windcave is the global leader in unattended cashless payments. Windcave unattended terminals are PA DSS v2.0 compliant and use DUKPT key management; this means that from card swipe to payment validation, you can be sure that your customer's card data is secure.