GLOBAL PARKING SOLUTIONS USA

GLOBAL PARKING SOLUTIONS USA, founded by Michael Kavur in 2009, was established to service and support parking sales and services dedicated exclusively to North America. Michael brings more than 25-years of globally-based professional experience in the specialized field of civil and traffic engineering in Australia, United Kingdom, Canada – and now his home, the U.S.A.
As a highly respected professional in the US parking community, Michael oversaw the large-scale deployments of pay and display and pay-by-space solutions totaling more than 10,000 parking pay stations in many North American cities, including: New York, Boston, Seattle, Washington, Philadelphia, Toronto, Miami, Miami Beach, Fort Lauderdale, Hollywood, New Orleans, Denver, Chicago and Long Beach.
---
PARTNERS
GLOBAL INTEGRATED SOLUTIONS LIMITED (GISL)

GLOBAL INTEGRATED SOLUTIONS LIMITED (GISL) is a leading manufacturer and supplier of innovative products and systems for the parking, self service ticketing and payment, vending and cash handling industries.
The product range is developed for the following main market sectors:
Parking Equipment, Ticket Machines & Payment Terminals
As a major supplier of parking meters and ticketing systems, GISL has a large installed base in Australasia and the South Pacific Region. The management and staff at GISL are also recognized for delivering a number of firsts to the Australasian parking market such as on-line credit card payment and TXT-a-Park™.


Cash Handling Equipment & Deposit Systems
From counting, sorting, and dispensing, to self service depositing and packaging, GISL offers reliable equipment suitable for all cash volumes, making cash handling easy.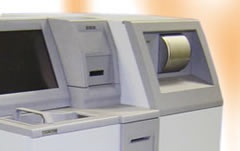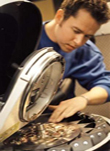 Vending Equipment & Access Control
GISL offers reliable technical support to the vending industry together with a range of integral components and finished products for change giving, ticketing, coin boxes and access control.

---
Payment Express by DPS

Payment Express is a specialist merchant systems integrator and switching company, leading the world in transaction processing technology.  Certified with 50+ banks, globally, it is internationally recognized as a leader in its field.
Payment Express is compliant to the highest global security standards and is a one stop shop for all aspects of electronic processing.  In addition, it is a private and profitable company with no bank debt, well positioned to invest and capitalize during the current economic environment.
Payment Express is a Visa and MasterCard certified solution, which facilitates electronic payments seamlessly from multiple access points i.e. Web, EFTPOS, Billing, IVR (Interactive Voice Response), CRM, Vending, MOTO (Mail Order / Telephone Order) and Wireless.